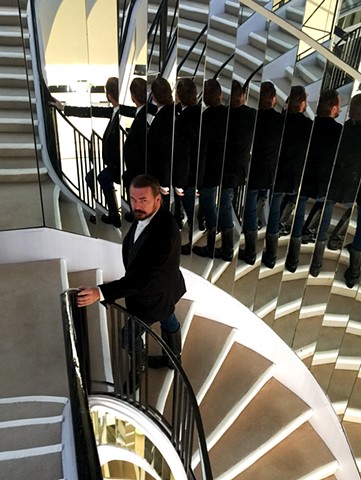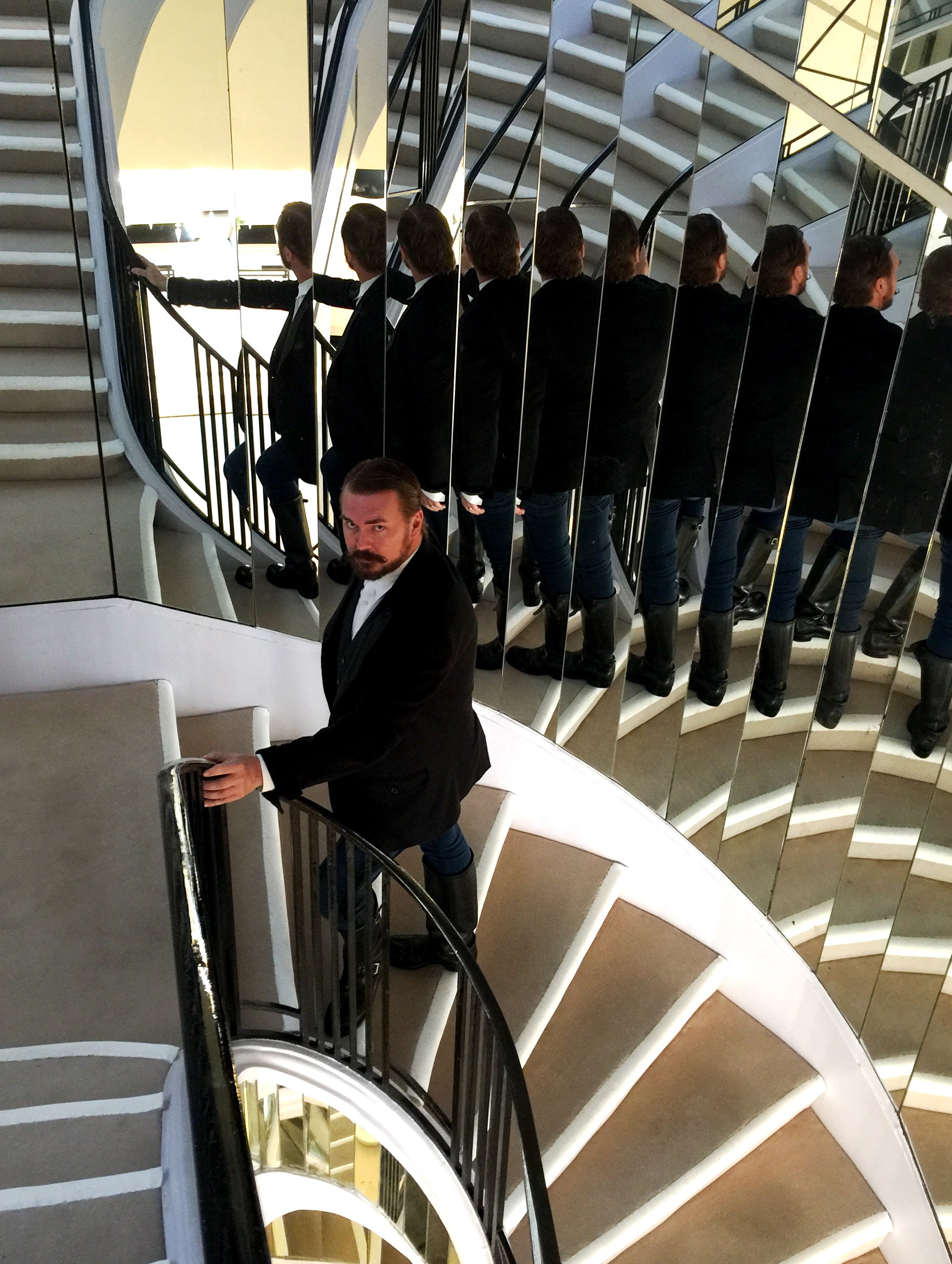 Louis St.Lewis, Baron St.Lewis of Rwanda, Court Artist to H.M. the late Kigeli V.
Artist-Designer-Visionary
" It's like Hieronymous Bosch meets MTV", Andy Warhol 1985
" An uncanny mix of Sex, Glamour and Antiquity, St.Lewis melds surrealist mystery with the pop pulsations of alternative rock"
D. Eric Bookhardt,
New Orleans Gambit Weekly
Featured in ARTNEWS, ARTPAPERS & ARTFORUM as a preeminant artistic talent in the South, Louis St.Lewis has long been in the business of creativity and it's myriad applications. His exhibitions and design projects are his playground, spaces where spontaneity and magic are de rigueur! Recognized and lauded by his peers in both the artistic and design world, St.Lewis plays with a multiplicity of repertoires, never sticking to a purity of style, rather letting his academic training and innate talents translate into a vocabulary that is simultaneously witty, shocking and bold. His most contemporary works are always informed with a weighty dose of history and the references infused into it produce a timeless yet timely scenario acclaimed by critics and clients alike.
Named " Best Artist in the Triangle " 20 times in the last 30 years, Louis St.Lewis' past projects include working with national and international art fairs, numerous museums, opera societies, museum galas, magazines and corporate clients of all dimensions. Recently, St.Lewis' design skills have led him to be an in demand artist -designer for the largest entertainment company on the planet, LIVE NATION which recently produced over 8 billion dollars in profit for the year. Other past and current projects include, The Opera Company of NC, ARTSPLOSURE, Raddison Hotels, Gonza Restaurants,The Giorgio's Hospitality Group, ARCHE USA Design, The Ackland Art Museum, Wolfgang Puck, The Durham Symphony, The Ritz, The Fillmore, Walnut Creek Amphitheater and numerous other clients have recently been privilege to St.Lewis' creative output. St.Lewis' own artworks are included in the permanent collections of numerous museums, including the Ogden Museum, The New Orleans Museum of Art, The Ackland Art Museum at the University of North Carolina, The Wellington Gray Gallery at ECU, The Danville Museum of Fine Arts & History and the Morris Museum among others. In addition to his artistic and design work, Mr. St.Lewis is an in demand writer & critic with over 30 years experience writing for METRO, Chapel Hill News, The Independent, and Raleigh Magazine.
Quotes:
"St.Lewis' spirituality is a union of faith and science anchored in sensory
experience.And for all of his technological, semiotic and esthetic talents,
his greatest weapon is ecstacy itself" ............Robert Indiana
"Louis St.Lewis is a man of great original style! He is artistic sable in a world filled with rabbit". .................Andre Leon Talley
" Louis St.Lewis sets a very high standard for experimental artists in North Carolina. His assemblage are the strongest I have seen anywhere in decades"..................Judy Chicago
" Louis St.Lewis is the consumate showman. Those who think that art,
buisiness and showmanship cannot go hand in hand should take a few
lessons. He is a student of the marketplace and of art history and he has a body of work that is staggering"
Blue Greenberg, Durham
Morning Herald
( St.Lewis')" Assemblages are part Louise Nevelson, Louise Bourgeois "
personages" and Marisol, with a healthy dose of African Nkisi
references thrown is"
Michelle Natale, The News &
Observer
" One of the most talented artists to arise from that moss-covered Gothic chrysalis called the South." .......Anne Heller, ARTPAPERS
" St.Lewis is lush, enigmatic and self referencing through suggestion
displaying art and life intertwined" Tom Jones, Danville Museum of Art
" He is a true media child, It's very interesting to me to see the whole
Orwellian-Barburian-Warholian phrophesy come true in the person of
Louis St.Lewis"
Kate Dobbs Ariail, The Charleston Post and Courier
" I like his uncanny mixture of pop culture and high art, of the mythic and the personal, of engagement with the erotic, and a certain nonchalant approachto it all, very much in keeping with the attitude of the post-modern." ....Max Halperen, Spectator Magazine
"As a conceptual artist, he is a total package, if people were electrical
current, Louis St. Lewis would definately be HIGH VOLTAGE"
Mark Sloan, Halsey Gallery, College of Charlesto
"In the cultured manner of a tasteful dandy, st Lewis pushes style, teasing us rather than assaulting the viewers senses".
Linda L. Brown ARTPAPERS
"St. Lewis recognizes that to understand the present, you must know the past. His works are a pointed reminder that myths are the stories of our quest through the ages for meaning and truth; and that mythology can provide clues to the problems and issues we face as a society today. For St. Lewis, mythology is the guidepost in his own search for answers; and while each work makes clear reference to the source from which they are drawn, the stories are rescripted to satisfy his own fantasies and interests."
-Tom W. Jones
Director of the Museum of the Southwest
"Renowned for his glamorous style". ...Tammy Grubb, News & Observer